Hybrid Computing, and thus Hybrid Analytics are concepts which are undergoing accelerated mutations, with the introduction of Edge and Fog Computing, in the wake of new mobility and IoT communication protocols, technologies and practices being phased in the Industry on a daily basis, 5G being its latest illustration. Our objective will be to shed some light on the various impacts, both positive and challenging, that these transformations impose on Cloud Analytics.
This session will first address what these changes spell out for Cloud Analytics and in particular, what are the new considerations, key assets and enabling paradigms being introduced, both in terms of functional architectures and underlying infrastructures supporting the ingestion, distributed treatment and produced insights, in the cloud, in the fog, and at the edge, along with the unlocked potentials but also the pitfalls associated to them.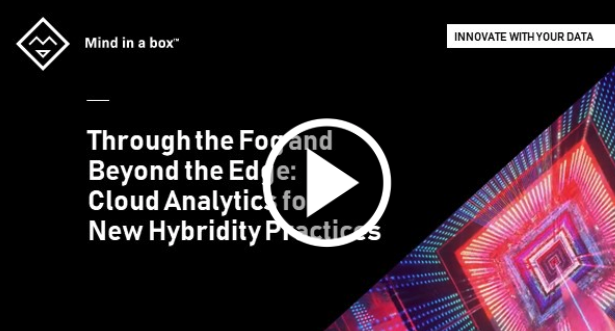 As a part in these considerations, the session will address the intrinsic security, information privacy and data protection concerns, and the specific hybrid specificities which allow for new ways to compartment privacy and protect anonymity while maintaining the same descriptive and predictive capabilities. Unfortunately, we'll see that these new hybrid architectures can also harbor new combinations of vulnerabilities.
The session will then introduce the invariants of Cloud Analytics and put them in perspective with the previous transformations. In the wake of such changes, some traditional practices still apply and suffer little or even no changes from the introduction of Edge and Fog Computing paradigms.
Finally, some illustrations will be given, using real world, in production implementations in the telecommunication industry. Q&A will follow.