One of AI's most compelling business use cases has always been its potential for effortlessly analyzing massive volumes of information and enhancing insights by revealing correlations buried in seemingly unrelated data. Unsurprisingly, AI has been readily adopted into the big data and analytics ecosystem, and even rates high enough on the hype meter to secure its own track ('AI, Data Science and Machine Learning: The Future Starts Now') at Gartner's annual 'Data & Analytics Summit.'
This webinare covers some of the more compelling business use cases that AI has made possible and how AI and analytics have become two inseparable forces, poised to provide businesses with the data insights they need to thrive in an increasingly competitive marketplace.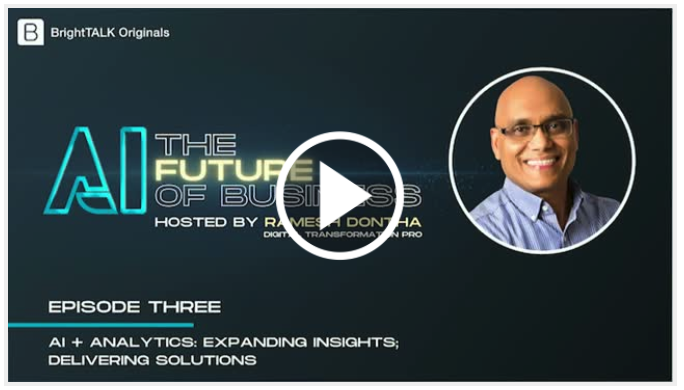 You'll learn:
– How AI-powered predictive and prescriptive analytics are capable of analyzing data to foresee outcomes and provide actionable solutions.
– How augmented analytics is streamlining the analytics process through more intuitive data management, preparation and discover.
– How cognitive analytics uses human thought/learning patterns to dissect complex data and reveal deeper context that businesses can benefit from.
– And more!
Host and Panelists:
– Jérémie Farret, Vice President – Advanced Analytics & Artificial Intelligence (3AI) at Inmind Technologies
– Amit Bhattacharyya – Head of Data Science at Vox Media and Lecturer at UC Berkeley
– David Yakobovitch, Sr. Manager, Education Delivery Specialist – SingleStore
– Ramesh Dontha – Host and Digital Transformation Executive